Vacation Bible School
The 2017 Theme for Vacation Bible School at Christ Lutheran Church is:
Mighty Fortress
Children ages 4 – 12 are welcome!
July 17, 2017 @ 9:00 AM – July 21, 2017 @ 12:00 PM
______________________________________________________
The 2016 Theme for Vacation Bible School at Christ Lutheran Church was
Barnyard Roundup: Jesus Gathers Us Together!
July 25 – 29, 2016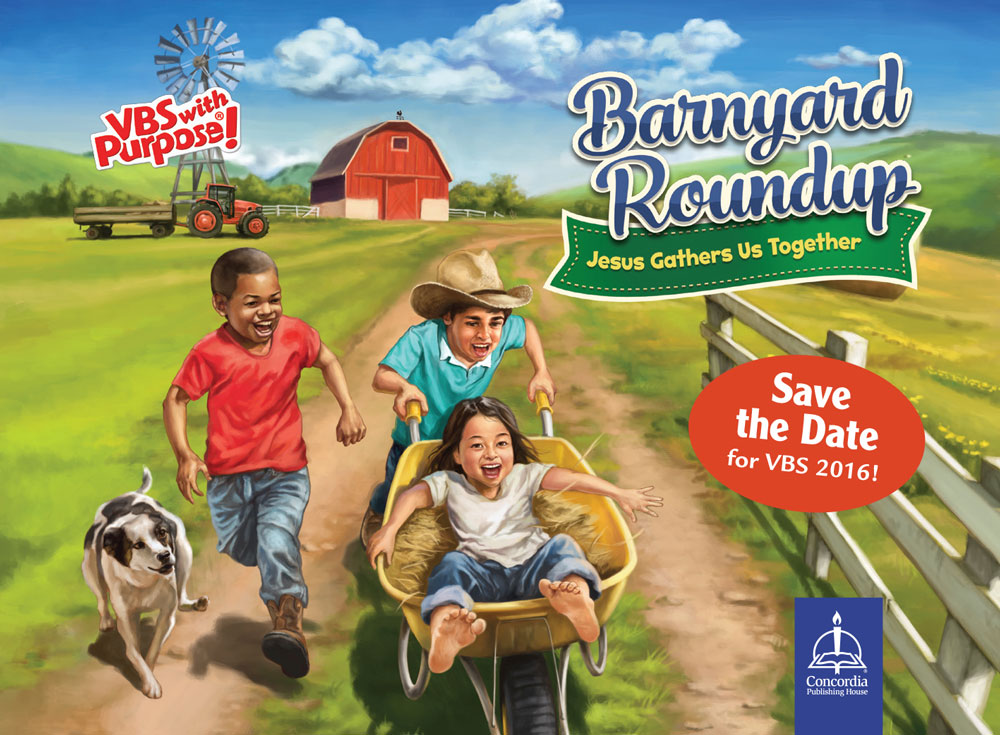 ________________________________________________________________
Vacation Bible School –BARNYARD ROUNDUP: Jesus Gathers Us Together– was held from July 25th to 29th.  What a wonderful experience!
Thank you to everyone who registered children for this event!  It gives such joy to see everyone praising our God, playing, laughing and learning together.  I include the volunteer staff in that statement because we had fun and fellowship serving alongside one another.  Thank you to all who took the time to pray for our outreach!  Thanks to all who donated food and money for food – people do love to eat snacks after running about all morning.
Thank God for our volunteer staff who were able to come teach, decorate, lead children, clean up, play, greet, prepare food, sing, dance, praise our great and wonderful God, and do all sorts of other fun and fabulous things.  You are such an asset to our congregation!  Our volunteers included non-members as well;  we were all able to share our love of God.
Please take the time to begin praying for next year's program, and start asking God what YOUR role might be.
"Let everything that has breath praise the LORD!"